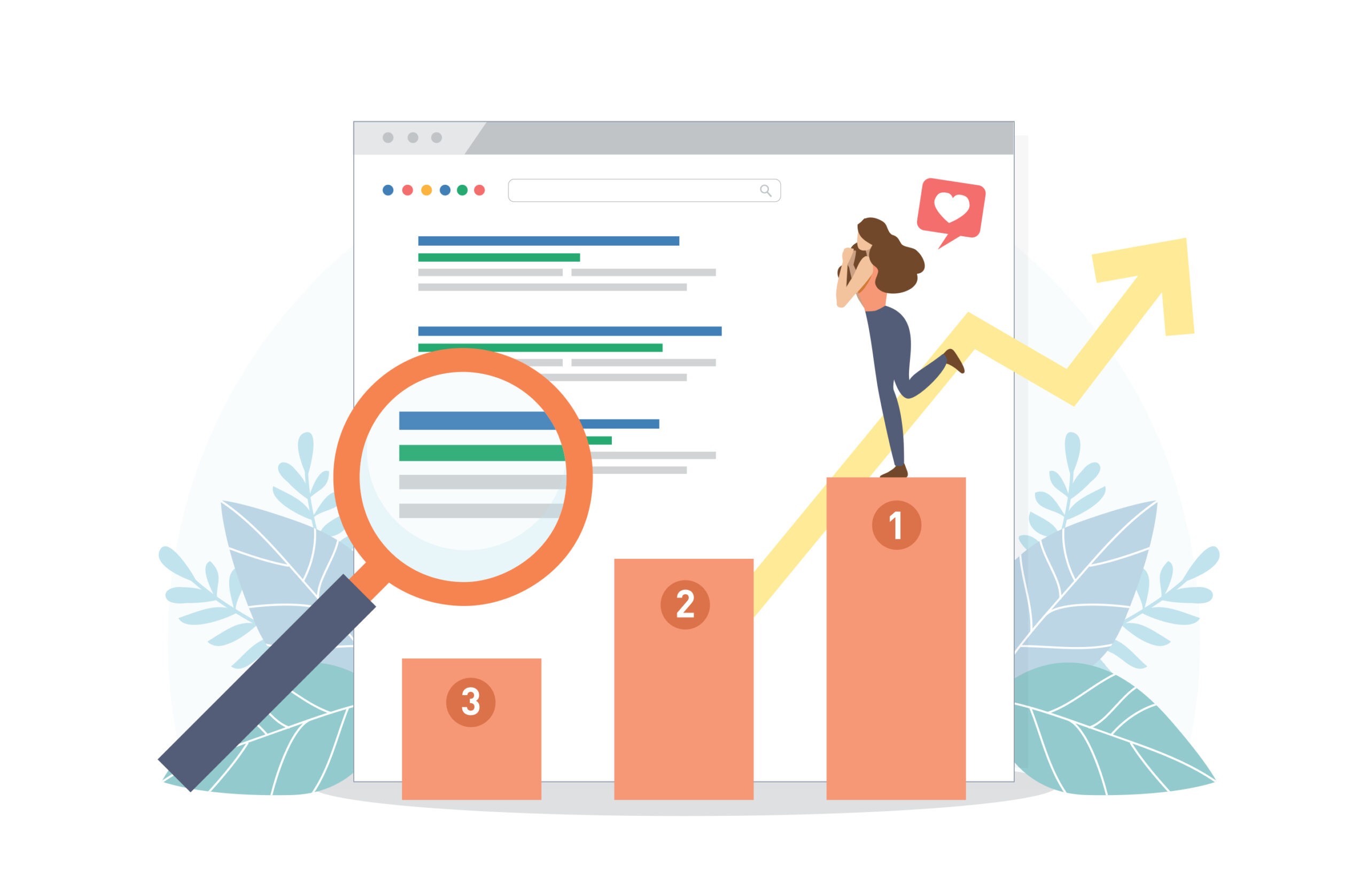 What are Search Engine
Ranking Signals

?

The Top 25 Local SEO Ranking Signals

When it comes to search engine optimization (SEO), there is a lot of confusion and misinformation out there. It's not uncommon to get different answers from different digital marketers about what is most important in Local SEO. CONAN, WHAT IS BEST IN SEO???

Unfortunately, many outdated tactics and myths still circulate in the industry and among businesses. It's astonishing to see businesses investing time and resources in tactics that haven't worked in a decade or never worked at all. However, there is good news. There is a set of accurate data called Ranking Signals that inform us of what truly matters in Local SEO. By paying attention to these ranking signals, businesses can ensure they are focusing on the most critical factors for improving their local businesses' search engine rankings.

Ranking Signals are the graded traits of a business or entity that determines where it shows up in the search engines. The sum of all ranking signals creates an algorithm that determines search placement. While it's not entirely certain how Google's algorithm works, tests have proven that specific ranking signals outweigh others.

According to the Search Engine Journal, there are 25 top local SEO ranking signals that can help build the foundation for your digital marketing strategy. These signals are ordered from least to most important.
Having a Google Business Profile
Creating a Google Business Profile is your first best step in improving your local SEO ranking. To claim your Google Business Profile, follow one of two methods.
Enter the name and address of the business and choose it from the search results.

Find your business on Google and click "Claim this Business."
New to Google Business? Here's how to get started
Google Business Profile Categories
Accurate categories help describe your business and what you do. Be specific in sharing what services or products you provide.
Photos On Google Business Profile
You can add photos of your location and products directly on your Google Business Profile. 
Bing Places For Business
While Google remains king of online search, Bing still holds a small market share. Set up a Bing Places for Business profile to get verified.
Online Directories/Citations
Be sure to claim your business on other popular sites, including Apple Maps, YellowPages, Foursquare and more to boost your visibility beyond Google.
Listings On Review Sites
Having a good ranking on Yelp and other review sites like Glassdoor or TrustPilot can really help your business stand out. According to data published by The U.S. Bureau of Statistics, 93% of consumers regularly read online reviews and 40% form an opinion after reading just one to three reviews.
Number Of Positive Reviews
Having lots of positive reviews is great for boosting your local search ranking. It's also important to interact with customers and respond to as many reviews as possible. This improves your business's visibility and credibility.
Reviews With Keywords And Locations
When a reviewer mentions a city or other key piece of information in their review, Google is more likely to trust your business. Encourage your reviewers to review the specific product or service they received versus writing a generalized review of your entire business.
Reviews With Responses
Google has indicated that when an owner replies to a reviewer, it builds trust. Be sure to actively manage your page and engage with your customers, showing you care about what they have to say.
Percentage Of Negative Reviews Not Responded To
While Google ranks the number of reviews with responses, it also ranks how many negative reviews go unnoticed. So, it is doubly important to make sure you're responding to and actioning on negative reviews. 
Create A Facebook Business Page
Facebook is both a social media site and an effective marketing tool where you can create an official business page.
Social Listings
Be sure to claim your business on all social media sites, including Twitter, LinkedIn and Instagram, responding to messages and comments as quickly as possible.
Consistent Name, Address, and Phone Number (NAP)
Be sure that your business name, address and phone number are consistent across Google search. Different numbers and names on different mediums will confuse customers and make it difficult to connect with you.
Mobile Responsiveness
Google actually looks at your mobile site first, not your desktop site, so optimize your mobile site's visibility and responsiveness.
More Local SEO Ranking Signals
Structured Data Markup
Highly recommended by Google, using structured data markups for things like multiple departments, hours, your address and your website can help your SEO ranking.
Click-Through Rates From Search Results
Optimize your website's meta titles and descriptions so users know exactly what they'll find when searching your site.
Localized Content
Google wants to see that you're active online. Publishing localized content like blog posts or promotions can help boost your ranking.
On-Page Location + Keyword Optimization
Add your location wherever possible. For example, use "lawnmower service Austin" versus just "lawnmower service" for optimized visibility in your target area.
Title + Meta Description
Use key terms and your location in your title and meta descriptions where possible.
High-Quality Inbound Links
Be sure to share high-quality links that Google trusts throughout your content naturally.
Diversity Of Inbound Links
Include a range of inbound links from different websites that are relevant and gained organically.
Inbound Links From Local Relevant Sites
Using links from local news sites or community blogs are great indicators that you can be trusted within your community.
Inbound Using Local + Keyword In Anchor Text
Using an inbound link from a high authority site using both your city or neighborhood and the main key term is an extremely high booster for Google ranking.
Proximity To The Searcher
While you can't change your proximity to the searcher, claiming your Google Business Profile is a great factor for proximity ranking.
Domain Authority To Your Website
Domain authority predicts how likely a website is to rank and can really pay off in local search.
Having a Google Business Profile is the most important place to start in local SEO. Make sure all your information is accurate and then start gathering and responding to reviews as soon as possible. You can also automate this process with a review software management platform like Review Monkey. In addition, optimize your website for local SEO with high-quality links, meta descriptions, and authentic content, all to help you connect with and gain new and loyal customers.
Ready to start the conversation?
Book Your Discovery Call