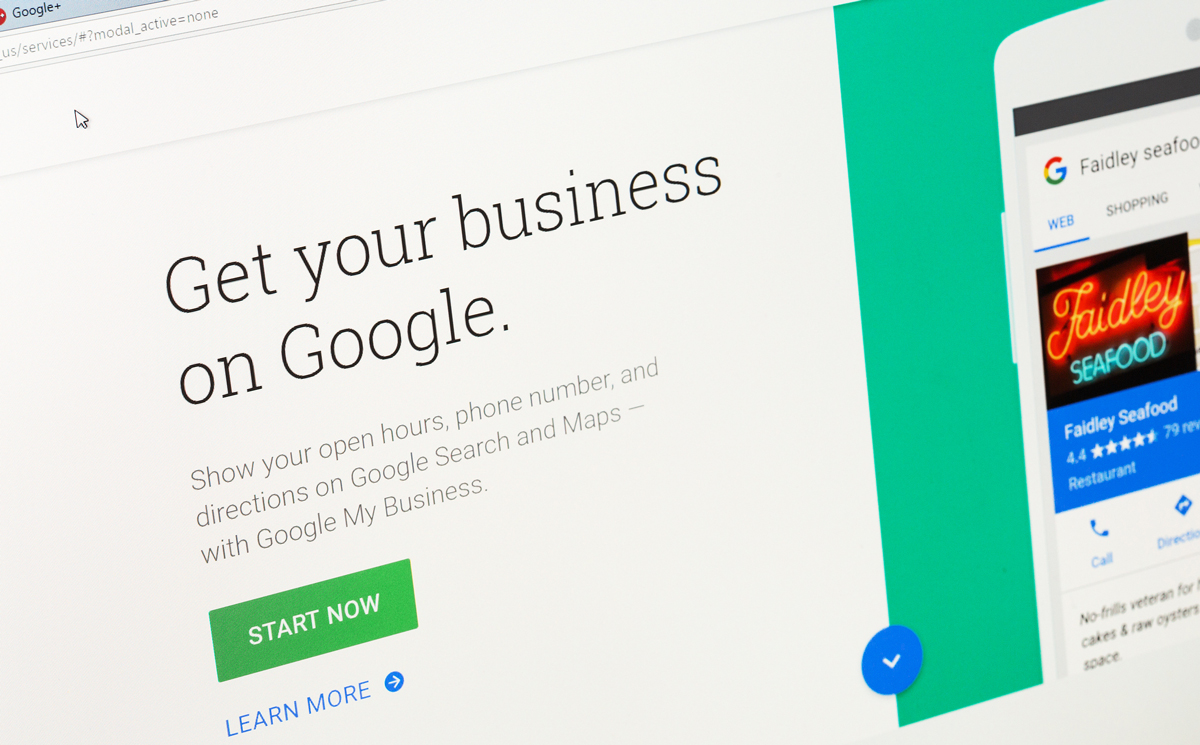 How to
Set up and Optimize

Your

Google Business Listing

Supercharge Your Local Digital Presence with Google Business: Part 2

If you're a business owner looking to establish an online presence, Google Business is an excellent place to start. This platform enables you to create a free listing for your business that appears in Google Search and Google Maps, making it easier for potential customers to find you. Getting started with Google Business is relatively straightforward, but it does take some effort. In this article, we'll guide you through the steps to set up your business listing.
Let's Get Started: Signing Up
1. Go to google.com/business and sign up with your Google account, or create a new one if you don't have one already.
2. Enter your business name and category. If your business isn't already listed, you can add it manually.
3. Add your business location and contact information. If your business doesn't have a physical location, you can specify your service areas instead.
4. Opt in to receive updates and notifications, then click "Finish."
5. Verification. I'll start off by saying at times, this process can be ugly. IDEALLY, you will go to the verification step, request a postcard, and verify your account when the postcard arrives and you enter the proper code. HOWEVER, this process can extend into much more involved, deeper verifications to claim your listing. Specifically specific photos, video verifications, business documents, various signage, or a combination thereof.
Unfortunately, this is where many businesses stop. Simply creating your Business Listing is only the beginning. We have more work to do to get the most out of our Google Business listing.
Fill Out All the Fields
1. Sign in to your Google Business account.
2. Go to the "Info" section of your account dashboard and fill out all the basic information about your business, including your business name, address, phone number, and website URL.
3. Add your logo and a cover photo that will display in your listing, which can help you stand out and give potential customers a better idea of your brand.
4. In the "Services" section, list all the services your business offers.
5. In the "Attributes" section, choose the relevant attributes that describe your business, such as "wheelchair accessible" or "outdoor seating."
6. In the "Description" section, write a brief but detailed description of your business, including your products or services, your history, and your mission.
7. In the "Opening Date" section, add the date your business first opened.
8. In the "Hours" section, add your business hours for each day of the week.
Enable All the Features
1. In the "Messaging" section, turn on chat to enable potential customers to send you messages directly from your Google Business listing.
2. In the "Appointments" section, turn on appointments to enable potential customers to schedule appointments with your business directly from your Google Business listing.
On Going Optimizations
1. Post Regularly: Google Business has a Post feature where you can share stories, photos, events, new products, and links much like any other social media platform. As a rule of thumb, if you are posting on LinkedIn or Facebook or Instagram; then post it on your Google Business Profile too!
2. Utilize the Q&A feature: The Q&A feature on Google My Business profiles allows customers to ask questions about your business, which can be answered by you or other customers. To ensure that customers get accurate information about your business, it's important to regularly monitor the Q&A section and respond to customer questions. Additionally, you can proactively create your own FAQ by asking and answering key questions about your services and products.
3. Monitor your listing with Google Business Insights: Google Business Insights provides valuable data and metrics about your listing, including how customers are finding your business, what actions they take after finding your listing, and more. To access Insights, log into your Google Business account and select the "Insights" tab from the menu. From there, you can view data on customer actions, search queries, and more. By monitoring these insights, you can identify areas for improvement and optimize your listing to better serve your customers.
In conclusion, Google Business is a powerful tool that can help businesses establish an online presence and attract potential customers. The platform enables businesses to create a free listing that appears in Google Search and Maps. While the process of signing up and verifying your account may require some effort, it is a worthwhile investment for your business. To get the most out of your Google Business listing, be sure to fill out all the fields and enable all the features. Additionally, ongoing optimizations such as posting regularly, utilizing the Q&A feature, and monitoring your listing with Google Business Insights can help you better serve your customers and improve your business's online visibility.
Need help getting started creating and optimizing a Google Business listing? Talking Monkey Media can help.
Ready to get your Google Business Listing Up and Running?
Book Your Discovery Call