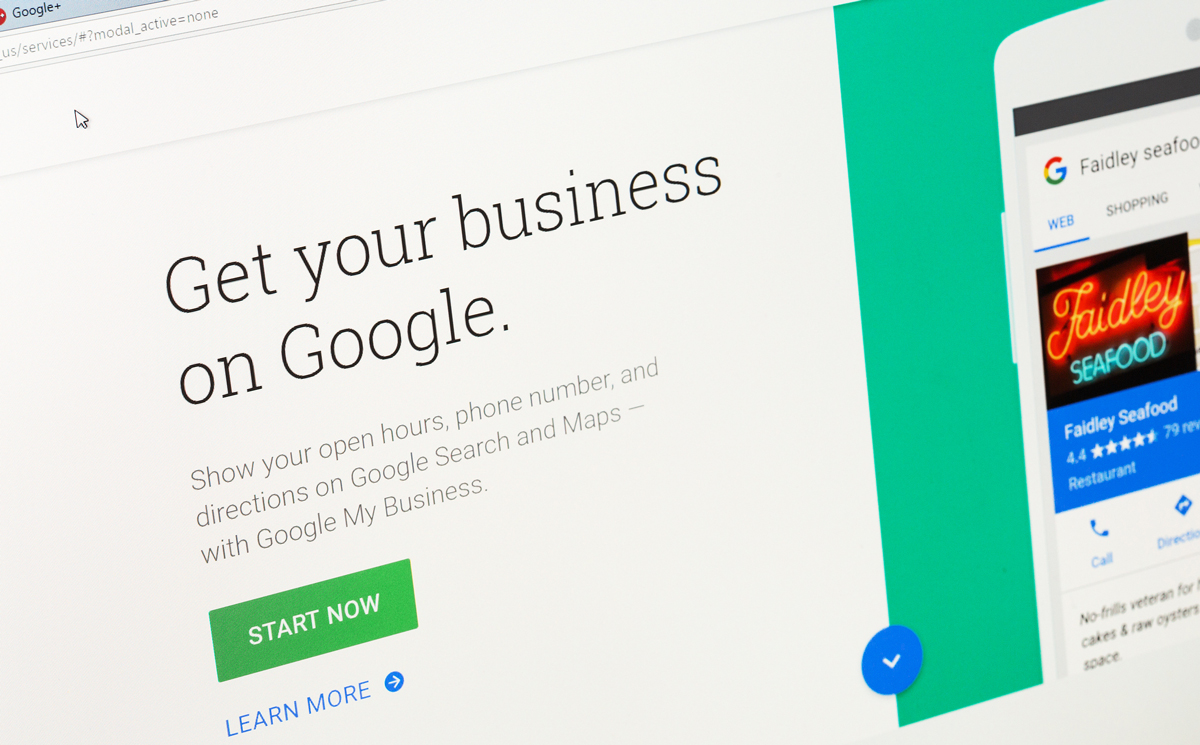 Getting started with Google Business
Boosting Digital Success with Google Business: The Complete Guide: Part 2
As discussed in the first installment of our Google Business series, using and optimizing the GMB platform for your business is critical. In addition, keeping your Google Business listing up-to-date and credible doesn't take a ton of maintenance on your part. Once you've set up your listing, you only need to give it a weekly check or update it as needed.
Setting up your Google Business account
1. Sign in to Google Business
Head to www.google.com/business to sign in. It's easy to sign up for a Google account if you don't already have one, or you can use a pre-existing Google account.
2. Add your business
Type your business name in the "business name" field. If you don't see your business name appear in the drop-down menu, click "Add your business to Google." Then, choose the right category for your business.
3: Enter your location
If your business has a physical location customers can get to, select Yes and add your address. You can further geo-locate your business by using a map marker. If your business does not have a physical location, you can provide your service areas and distance proximity.
4: Add your contact information
Add your business phone number and website (or social media page if you don't have a website) so your customers know how to contact you.
5: Finish and manage your listing
Make sure you opt-in to receiving updates and notifications so you never miss a customer inquiry. Click "finish" and you'll be directed to the Google verification process.
Verifying your Google Business Account
Typically, Google Business requests a postcard from your business as the default method to verify it. You can also complete verification with a business phone number or email. Fill in all the required details in the verification form. You'll receive a postcard in the coming days. Once you do, sign in to your Google Business account and click "Verify" from the menu, entering in the five-digit verification code on your postcard. It still may take a few weeks for Google to actually list your verified business, so be sure to download the Google Business mobile app while you wait.
Taking Advantage of Google Business Features
Once your business is verified, you may be tempted to never look at your Google Business listing again. But see the platform as another great way to keep your customers engaged and boost their confidence. By using GMB's free features, you can optimize your digital marketing strategy and build your brand's visibility easily.
1. Posting Feature
You can post with GMB in the exact same way you'd post on Facebook or Instagram. Posting often and on a consistent schedule will keep your customers engaged, informed and aware of any upcoming events, hour changes or temporary closings. Posting with GMB also gives you an opportunity to be creative and stand out from your competitors. You can add photos or videos to your posts that detail where you're located and what you're selling. For post ideas, think about any upcoming promos, special events or updates you'd like to share with your customers. When they Google your business, your latest post will be the first thing they see. For example, if you're closing early to host a public activity or event, kill two birds with one stone by informing your customers of the hour change while also inviting them to join in on the celebration.
To create a post with GMB, sign in to your Google Business account. Click "Posts" on the left site menu. You can choose the type of post by the drop-down menu of options. Enter in all relevant information and details as clearly and concisely as possible. After proofing your post, hit "Publish" and you're all set.
2. Chat Feature
The GMB chat feature allows customers to communicate with you directly. On the left-hand menu, click "messaging." You'll be asked to provide a phone number, so add whichever number you have access to the most. After you verify your phone number, you can provide a welcome message. This is the message customers will receive whenever they initiate a conversation with you. If you do choose to enable this feature, make sure you are as responsive as possible.
3. Industry-Specific Features
There's many great features of GMB tailored to certain businesses. For example, if you're in the hospitality industry, you can add what amenities you offer and your star rating. Restaurants and food service companies can add menus, reservation options and online ordering for pick-up or delivery. Freelancers can include rate information and booking schedules and clothing and homeware stores can add product catalogs for easy browsing.
4. Reviews
The one feature of GMB that cannot be turned off are Google Reviews. Reviews are meant to be honest, transparent indications of your customer service, but that doesn't mean they need to be a negative part of your overall listing. Always encourage satisfied customers to leave online reviews and fix any negative customer interactions as quickly as possible. Or, better yet, automate your entire review process, earning you more positive reviews with little effort. In addition, respond to all of your reviews. If a customer sees you proactively responding to reviews on Google, this is likely to build their trust and spread accurate information.
Lastly, fill out your Google Business profile completely. More information improves your SEO ranking and puts you above competitors who haven't included relevant keywords. Keep your contact details, hours, category and other attributes up to date so your listing stays relevant and accurate. Make sure you add a cover photo and logo too so your brand is easily recognizable.
Need help getting started creating and optimizing a Google Business listing? Talking Monkey Media can help.