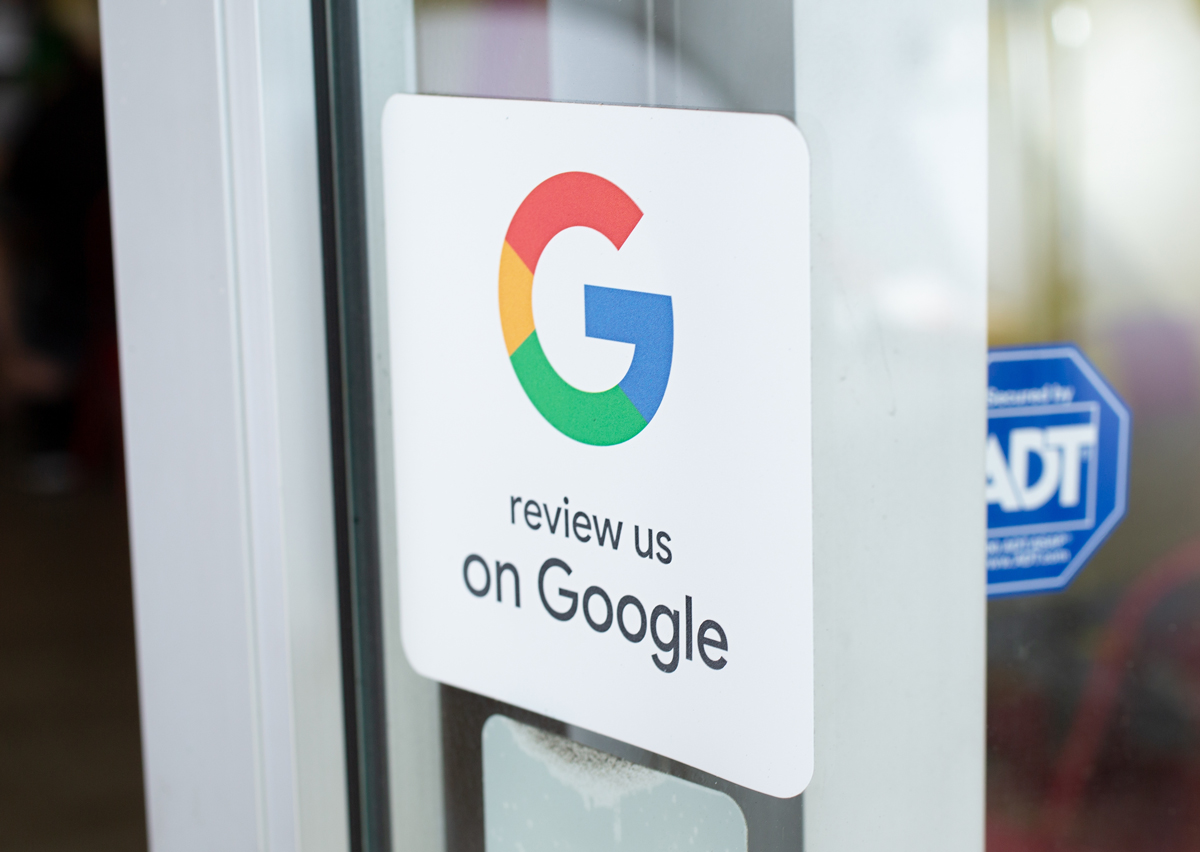 Using Google Reviews to Boost your Google Business
Boosting Digital Success with Google Business: The Complete Guide: Part 3
Google My Business is an amazing platform for all kinds of businesses. You have full control over your listing, providing your customer base and potential clients with accurate, credible information, like your contact information, store hours and location. One function of Google My Business that business owners can't control, however, is online reviews. Google Reviews appear directly under the listing itself and cannot be deleted by the business owner. Google installed this function to protect business transparency on the internet, ensuring that a reviewing customer has the opportunity to speak openly without repercussions. Unless there is a certain level of proof the review is completely false or defamatory, which you can then elevate to Google, the comment is there to stay. Luckily, there are several steps you can take to mitigate bad reviews, while also optimizing the visibility of your positive ones. Here's how to get more great reviews on your Google My Business listing.
1. Understand why reviews are important
Nothing says a business is more credible or worth visiting than a positive online review. Reviews are verifiable proof that a customer left with a positive experience of your business and would be willing to return. Reviews are free, word-of-mouth marketing for your services that often go farther and are more likely to drum up new business than any advertisement or promotional email. Reviews are also huge SEO ranking indicators, specifically for the Google My Business platform, as they show up in the map pack in local searches. The higher your business shows up in the map pack, the better the chance a customer sees it before your competitors, which can go farther than merely showing up in a local listing.
2. Always ask for feedback
Always see constructive feedback (or criticism) as a way to improve and understand how your business can be working for its customer base better. Constantly asking how you can update your processes and services will only help you to deliver your best wherever possible. The best way to do this is to ask for feedback after every customer interaction. Asking for feedback makes customers feel valued, involved and closer to the mission of your business, as they feel they are making a direct impact. When you ask a customer to leave a review, you are communicating that you personally care about how the customer feels. If a customer leaves with a positive impression, you should ask the customer for feedback as soon as possible while your business is still top of mind and they are happy. In short, the engagement gap should be closed quickly before the customer forgets.
2. Embrace both the negative and the positive
Both positive and negative reviews should never go unaddressed. When you receive a positive online review, give a heartfelt thank you and address the reviewer by name, if possible, enticing them to come back again. If a customer indicates their satisfaction while in the store, ask them politely if they'd feel comfortable leaving a review online. If you receive a negative review online, don't panic or get defensive. First, thank the customer for giving your business a try and apologize that they didn't have the best experience. Always remember to be as polite as possible. What's said online lives forever, so don't go back and forth with a disgruntled customer after you've attempted to make the situation right. Most unsatisfied customers just want to feel like their complaints are being heard and that the business is willing to fix the situation. Provide contact information for the customer to reach you and act with urgency. If you act fast, the customer may be inclined to edit their review and give your business another chance.
3. Make it easy for customers to leave reviews
Instead of chasing down customers who have already left the store for a review, simply automate your review process by making it simple, easy and painless.Review Monkey is a browser based app that helps businesses and professionals increase their REAL online positive online reviews by closing the customer feedback loop. Review Monkey creates a review funnel for your business post-sale, automatically asking the customer to leave a review and gently following up if they need reminding. If the customer was dissatisfied with their experience, Review Monkey redirects the customer to a page asking them to explain what went wrong, allowing you to fix the situation before a formal review gets posted. The Review Monkey software also keeps a database of all of your reviews, allowing you to track who has already left a review and where you can reach new audiences.
It should go without saying, but you should never buy reviews. This is illegal and can destroy any brand credibility you've worked so hard to cultivate. Google may also completely ban your Google My Business listing, which would be a death sentence for any digital marketing campaigns you have planned.
4. Respond to every review & optimize
Respond to every review you get, both positive and negative. This engagement shows you truly value your customers and the time they took to leave a review. When you've collected a good amount of positive reviews, show them to the world! Include them on your website, digital and promotional publications and post them on your social media feeds. When a customer sees a positive review from someone they know, they are more likely to try the business themselves.
While reviews are incredibly important, make sure your products, services and general customer service processes are top-notch and error-free. While a great interaction with a customer is always something to strive for, selling great products is what gets your foot in the door.
Need help getting started with creating your Google My Business listing or optimizing your digital marketing strategy?