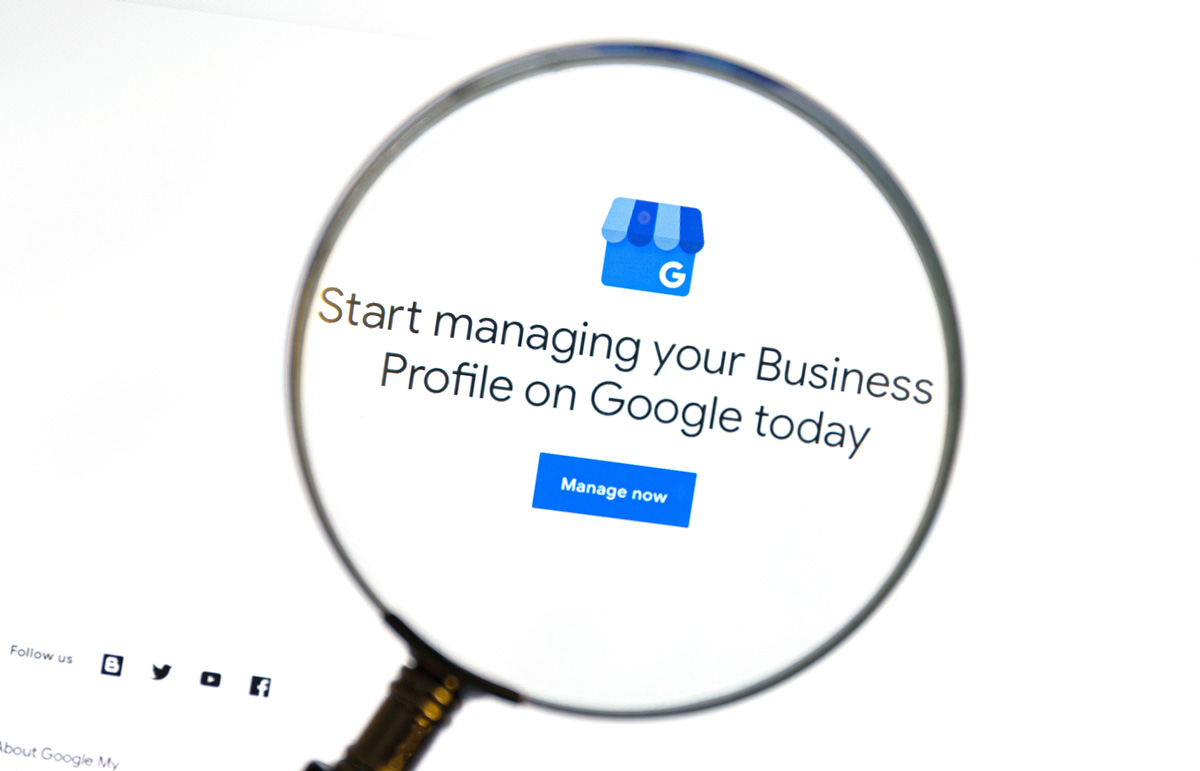 Why a Google Business Listing is Essential for Every Business, Organization, and Professional
Boosting Digital Success with Google Business: The Complete Guide: Part 1
We've all come to know and love the powerful, scarily-smart search engine tool that is Google. Powered by AI and perfected by algorithms, Google pulls up millions of search results within a fraction of a second whenever your curiosity strikes. You can search for anything and everything and even if Google can't find the exact result you're looking for, you're more than likely to find a webpage, image, video or even product description that matches your search closely. But, did you know Google extends beyond just providing search results? The tech company also released Google Business in 2014, ultimately revolutionizing how businesses can market their services online and manage their digital reputations. If you don't have a Google Business listing claimed, you need to and STAT. Many business owners struggle to understand the benefits of an online presence, especially if their brick-and-mortar store thrives without one. But, this article will outline just how much new business you could be missing out on, potentially losing customers every day. Keep reading to understand what Google Business is, why it's important and how you can get started with your own search engine optimization (SEO) strategy.
The What
Since the dawn of the internet, smart business owners have used it as a tool to reach new audiences, boost brand visibility and of course, sell more. Google has been helping businesses show up in search since 2004, when they released Google Local, a rudimentary local business directory. Flash forward to 2014 and Google Business is launched. So, how does it work? In its most basic form, Google Business helps businesses manage their online presence across the search engine itself, as well as on Google Maps. When you conduct a local Google search and see results displayed in the "Google Map Pack," those results are Google Business listings. The tool is completely free and easy to use. All you need to do is add your business and location. If you need to claim a business that's already on Google, you can also edit this listing with a Google Account.
The How
When a consumer does a Google search on a local service or product, they are presented with several different "views" of results.
1. Google Guaranteed Local Services Ads – PAID
2. Google Map Pack – ORGANIC
3. Google Website Search Results – PAID & ORGANIC
Google may show some or all of these views, depending on the search keywords used and the current layout Google is running.
Google Map Pack is more interactive than Google Website Search Results or Google Local Service Ads. The Map Pack gives a listing of what local businesses are in the area, as well as immersive map information to show proximity. As a business owner, these listings show your location or service area, as well your collated review rating and how to get in touch with you. Google Map Pack entries are pulled directly from the Google Business listing, which lends to how important it is to keep your listing updated and accurate. How high your business shows up in Google Map Pack directly reflects how your Google Business listing compares to your competitors. This interactive view is especially popular on mobile devices, which account for over 50% of all Google searches.
The Why
In a statement released by Google, customers are 70% more likely to visit businesses with a complete Google Business listing. If that doesn't convince you, consider the following three points on the benefits of having a Google Business listing.
1. Being discoverable
Whether you like it or not, customers use digital search daily, often several times in an hour. Even if you run a physical store or service customers face-to-face, a prospective client is likely to start their search online first. Having a Google Business account is the best way to ensure that when someone searches your company up on Google Search and Google Maps, or even puts in similar search keywords to those on your listing, they find it. Once they find your listing, they'll also be able to understand how to get to you, what your hours are and your website address. Google Business accounts also lend to optimizing your local SEO, putting you at the top of the search rankings.
2. Being informative
A mis-informed customer is likely to also pass along incorrect information to their friends. Google Business is a single, credible source for verified information about your business that you own completely. Don't let Yelp or other review sites be how customers find out business information about you, as you don't have control over these sites. You can include contact information, business hours or even post unforeseen updates on your Google Business listing, including if you're expanding your hours or just closing early for the day.
3. Being credible & transparent
Customers want to trust that they are giving their hard-earned money to a business that deserves it. The more confident they feel, the more likely they will be to shop and ultimately purchase a product or service. Always be sure to proof your listing for proper grammar and spelling and make sure all claims listed are easily verifiable. In addition, because Google Business displays your reviews, customers will get a better sense of your brand reputation and if you're a credible establishment.
If you need help creating a Google Business listing or want to talk search engine optimization strategy, Talking Monkey Media can help. Talking Monkey Media helps you formulate effective SEO campaigns to garner both foot and web traffic, optimizing your Google Business listing to target new customers and improving your digital rank.