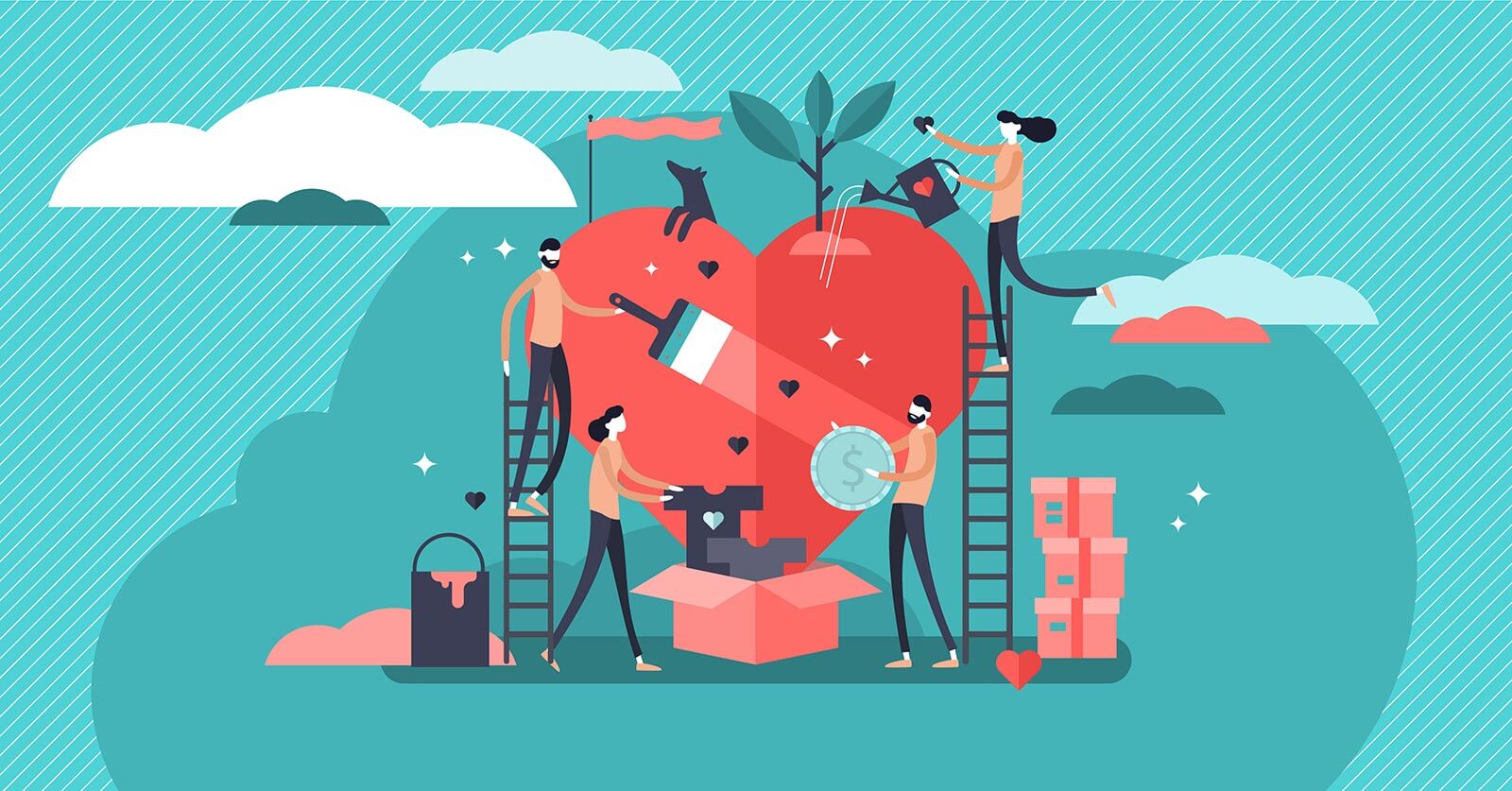 Growing Your Non-Profit with SEO Basics
Exposure and awareness are the first steps to growth for a Non-Profit. Positioning your Non-Profit to be easily found on the internet via Search Engine Optimization is an excellent way to increase exposure and awareness.
If you own or work for a non-profit, creating a branded marketing and SEO (search engine optimization) strategy may be the last thing on your mind. But, the very nature of non-profit work is to raise awareness of a certain mission or cause that will benefit the public. SEO marketing can be used to reach targeted national and local audiences that may have not heard of your non-profit before. This could lead to mobilized volunteer efforts, more participation at charitable events and more funding and donations to support the cause you really care about. So, how do you use SEO and what exactly is it?
SEO is the process of earning traffic from search engines like Google and Bing organically. This means you aren't paying for ads or for your content to show up first when someone searches your non-profit. The goal of SEO is to get your online site to rank as high as possible for targeted keywords and phrases relevant to your website and topic. This will make your site appear organically when someone searches for those topics and keywords. To earn organic traffic and master SEO, there's a couple best practice guidelines you should follow that will help give your site authority in search and optimize the user experience.
1. Create a Google My Business page
In terms of search, Google reigns supreme. 5.4 billion people search Google every day and you have the opportunity to capture a portion of that audience if you use the platform to its full advantage. As a non-profit, you should create a Google My Business Page, a completely free way to scale your local search presence and amplify your SEO efforts. When you create a Google My Business page, your nonprofit is listed on Google Maps, which will improve your overall local search exposure.
2. Develop an online review strategy
As a nonprofit, reputation is everything. A positive and transparent review will lend favor to your credibility as an organization. And now more than ever, people are reading reviews first before deciding to do business with an organization. In order to manage your brand reputation, you have to manage your reviews, how often you respond to them and how you respond to them. You'll increase your online visibility with the right audiences and help Google deem your site as trustworthy.
Be proactive about asking for feedback. You should always make it easy and quick for reviewers to leave feedback. You can automate this process and solicit positive reviews quickly and effectively.
Respond to ALL your reviews. Responding to every review you get, even the negative ones, will show your audience you actually care about their opinion and that customer service is important to you. Plus, your conversation rates will improve as you engage with customers, further promoting your nonprofit.
Never pay for your reviews. While this should be self-explanatory, you should never pay for reviews! It is against Google's policies and is just a bad business look overall.
3. Content Marketing
An on-going content marketing campaign can take many forms. Blog posts, newsletters, social media posts, videos & photos. The most important rule is consistency. Whatever your content marketing strategy looks like, keep at it on a regular basis. Next is understanding your topic. Keywords are important, but understanding your topic use is a crucial aspect of making SEO work for your nonprofit. What is it you do at the end of the day. This will help you shape new content and optimize the content you already have on your webpage, and help you shape your future content. But, it can take a little prior research on your target audience. How do they engage with each other? What are they looking for and how are they talking about it? Do a little social listening and try to find your exact topic and supporting keywords used over a period of time. Use high-volume keywords and try to understand what your audience is intending to find when they search. Once you've identified your main topic and target keyword list, use them in your Google My Business page description and in other business listings on the list.
4. Use on-page best practices
If your page is optimized for search and follows SEO best practices, it will be far easier for Google to rank it and show it to your target audience. For example: Make sure your H1 title tag is optimized as it carries heavy weight in a search ranking. Your meta title and description (or the text under the title tag) can also lead to high click-through rates. Your meta title and description should include targeted keywords and an effective call to action at the end that entices users to come visit your page. In addition, use internal links on your page to boost your relevancy with Google. If your nonprofit is hosting an upcoming event, link back to the event page. This will help your audience discover new content, stay on your site longer and lend to your credibility.
5. Optimize the user experience
Google tells one main value when its comes to improving search rankings. It's all about the user experience. Did the person that landed on your website find what they needed, easily and quickly? Overall, visiting your non-profit's page shouldn't be arduous or confusing. Visitors should have a good user experience, meaning they don't have to sift through multiple pages, wait for long loading times or have trouble finding your content. In addition, make sure your site is optimized for mobile viewing and that users experience the same great content as on their desktop computer.
We are extremely proud of our non-profit and donated work, what we call RVA BOLD. Check it out! If your Non-Profit needs help with SEO or other web related topics, Give Us a Shout.