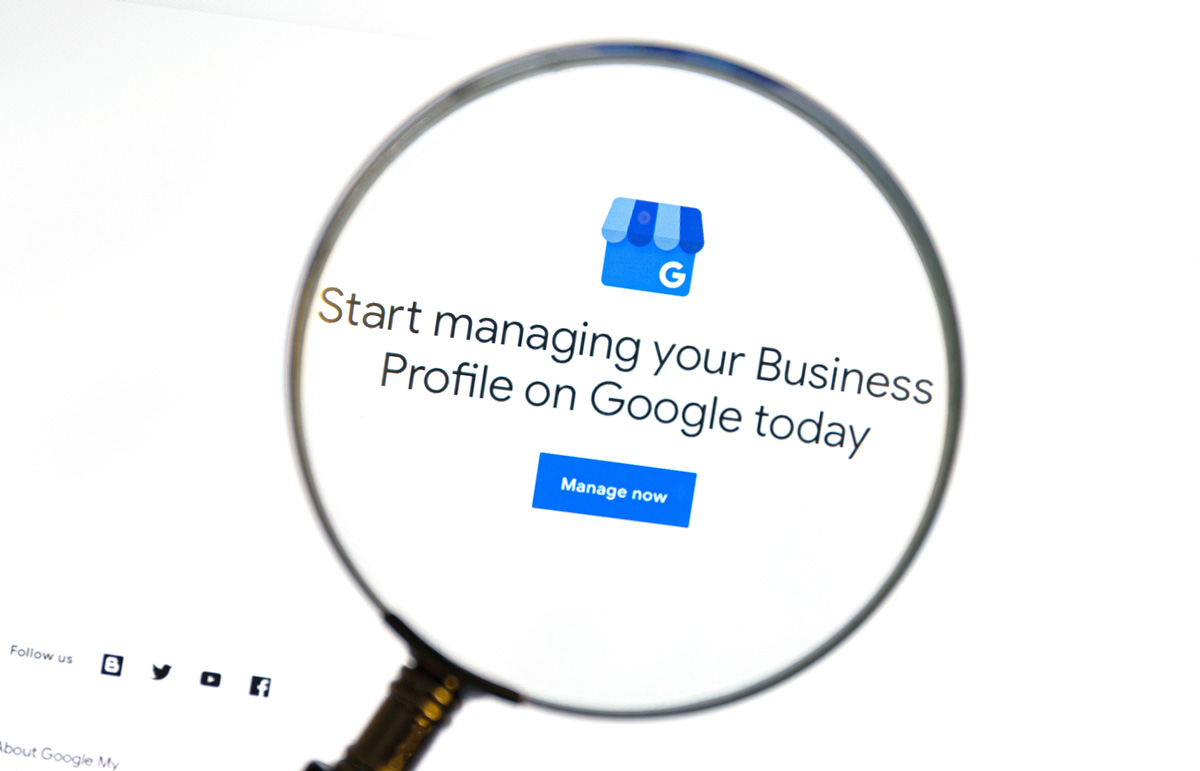 Why a Every
Local Business

and Organization needs a

Google Business

Listing

Supercharge Your Local Digital Presence with Google Business: Part 1

For years, we've relied on Google to provide lightning-fast access to information on any topic under the sun. Its AI-powered search engine can pull up millions of results in a fraction of a second, giving us the answers we need at the click of a button. But Google's capabilities extend far beyond answering the world's questions. In 2014, the company launched Google Business, which changed the game for local businesses looking to market themselves online and manage their digital reputations. If you haven't claimed your Google Business listing yet, you're missing out on a powerful tool that could bring in new customers daily. Keep reading to discover why Google Business is so important, and how you can start using it to boost your business's visibility.
The What
What is Google Business? Google Business, formerly known as Google My Business, is a free tool that businesses can use to manage their online presence across Google, including search and maps. With Google Business, businesses can create a listing that includes their business name, location, contact information, website, and hours of operation. By claiming their business on Google, companies can ensure that their information is accurate and up-to-date, making it easier for potential customers to find them online. This tool is especially useful for local businesses, as it allows them to connect with customers in their area and showcase their products or services. By claiming their stake on Google Business, businesses can improve their online visibility, attract more customers, and establish a stronger presence in their industry.
The internet has revolutionized how businesses reach new audiences and increase brand visibility. Since 2004, Google has been helping businesses achieve this with the release of Google Local, a local business directory. In 2014, Google Business was launched, providing businesses with a free tool to manage their online presence across the search engine and Google Maps. When a local Google search is conducted, the results displayed in the "Google Map Pack" are Google Business listings. Adding your business and location is all it takes to start using this tool, and claiming an existing business listing is simple with a Google Account.
And in case ya hadn't heard, it's FREE.
The How
Ok, so how does it 'work' in practice? When a consumer does a Google search on a local service or product, they are presented with several different "views" of results.
1. Google Guaranteed Local Services Ads – PAID
3. Google Website Search Results – PAID
2. Google Map Pack – ORGANIC
4. Google Website Search Results – ORGANIC
Google may show some or all of these views, depending on the search keywords used and the current layout Google is running, and frankly what mood Google is in.
The Google Map pack is populated with Google Business Listings. The Map Pack is PRIME Real Estate for local businesses and organizations. To play, your business needs a STRONG Google Business profile
Google Map Pack is more interactive than Google Website Search Results or Google Local Service Ads. The Map Pack gives a listing of what local businesses are in the area, as well as immersive map information to show proximity. As a business owner, these listings show your location or service area, as well as your collated review rating and how to get in touch with you. Google Map Pack entries are pulled directly from the Google Business listing, which lends to how important it is to keep your listing updated and accurate. How high your business shows up in Google Map Pack directly reflects how your Google Business listing compares to your competitors. This interactive view is especially popular on mobile devices, which account for over 50% of all Google searches.
The Why
In today's highly competitive business landscape, local businesses and organizations need to have a strong online presence to stand out in their market. A key component of this online presence is having a properly optimized Google Business Profile. A Google Business Profile not only provides customers with accurate information about your business but also allows you to connect with them directly through Google Maps and Google Search. Let's talk about WHY a Google Business profile is a MUST.
1. Accurate Information
The first and most important benefit of having a Google Business Profile is the ability to provide accurate information about your business. This includes your business name, address, phone number, website, hours of operation, and more. Having accurate information makes it easier for customers to find your business online and visit your physical location. It also helps to improve your business's online reputation and credibility.
2. Connect with Google
Google Business Profile provides businesses with a direct connection to Google. By having a Google Business Profile, you can interact with customers directly through Google Maps and Google Search. This means that customers can easily find your business and contact you directly from your profile. It also allows you to provide real-time updates to your business information, such as changes to your hours of operation or address.
3. A Place to Collect Reviews
Another major benefit of having a Google Business Profile is the ability to collect reviews from your customers. Reviews are a critical component of a business's online reputation and can significantly impact a customer's decision to do business with you. Google Business Profile allows customers to leave reviews directly on your profile, making it easy for potential customers to read about others' experiences with your business.
4. Increase Your Online Visibility
Having a Google Business Profile can help to increase your business's online visibility. When customers search for your business on Google, your profile will appear in the search results, making it easier for them to find your business. Additionally, your profile can appear in local search results, making it more likely that customers in your area will discover your business.
5. Improve Your SEO
Google Business Profile can also help to improve your business's search engine optimization (SEO). By providing accurate and up-to-date information about your business, you can increase your chances of appearing in relevant search results. Additionally, by collecting reviews, you can improve your business's overall online reputation, which can further boost your SEO.
6. Analytics and Insights
Google Business Profile provides businesses with access to valuable analytics and insights. This includes data on how many people have viewed your profile, how they found your business, and how they interact with your profile. By analyzing this data, you can make informed decisions about how to optimize your profile and improve your business's online presence.
If you need help creating a Google Business listing or want to talk search engine optimization strategy, Talking Monkey Media can help. Talking Monkey Media helps you formulate effective SEO campaigns to garner both foot and web traffic, optimizing your Google Business listing to target new customers and improving your digital rank.
Ready to start the conversation?
Book Your Discovery Call