How to Claim Your Local Business Listings
It should come as no surprise to small business owners that customers are increasingly looking to the Internet and phone apps for information on a business before they purchase services and products. The numbers are pretty convincing. 94%1 of Business to Business purchasers use online research before buying. 70%2 of U.S. households now use the Internet when shopping locally for products and services It may, however, be news for them to learn that search engines are far from the only places that customers look. Customers not only go to Google to find information, but they turn to a wide array of sites and apps. These range from review and recommendations sites, such as Angie's List and Yelp, to sites with basic information, such as Bing Local and Google+. Customers also expect most businesses to have some presence on social media, especially Facebook.
The companies that operate listing websites do not wait for business owners to stop by and set up listings. These websites are in a business that's built on supplying information at the exact moment the customer needs it, and that means that they create listings for local businesses whether or not the operator of a company is even aware of that fact. They all do, however, have mechanisms that allow business owners to claim their pages and take a greater role in handling the information that's presented to visitors.
Claiming Your Listings
The process of claiming a listing involves a few basic steps. Foremost, site operators like Google want to know that you really are the owner of the business in question, and the verification process reflects this. You can verify your business by postcard, by phone and, in some cases, by web.
In this example we will use Google+. The same process applies to all major listings, each having their own format and unique features. At the core they all work pretty much the same.
If you do not already have a Google account, then the first step will be to obtain one. You can get an account simply by signing up for any Google product, such as Gmail, Google+, Adsense or even YouTube. This account can be used to access a number of Google products that are essential for businesses, such as Adwords and Analytics, so it is something that you ought to keep on hand for later use.
In the current landscape, you can sign up and verify your business on the Google Business website, https://business.google.com/ and/or through the Google+ page https://plus.google.com. I recommend both and starting with the Google+ page as a local business first. After your business is verified, you can check your listing on the Business website for accuracy. For the most part they seem to share the same data.
The process of verification by postcard is the most commonly used by Google. When using this method, Google will send a postcard to the address that it has for your business. You will need to visit the Google My Business webpage and choose the business that you'd like to verify. You will receive a postcard by mail that includes a code. Simply revisit the website where you requested the postcard verification and enter the code once it has reached you by mail. You may also download the Google My Business app to your smartphone in order to complete the process. Other sites will allow you to verify by email/web or phone.
The option for verification by phone is not available for all businesses, so you should be aware beforehand that you may have to use the postcard process. When you visit the Google My Business page, if your operation is eligible for phone verification, there will be an option available for you to click "verify by phone." This will trigger an automated phone call to the number that Google has for your business. Once you receive this call, an automated response will provide you with the same type of code that you would otherwise have to enter by postcard. Visit the Google My Business dashboard or use the smartphone app to enter this code and complete the verification process.
In select cases, Google also offers instant verification of businesses over the Internet. This is typically reserved for users of other Google products who have already been verified. If your business website has been verified using Google Webmaster Tools, then there's a chance that you may be eligible to instantly verify your business listing.
If your business operates more than 10 locations, you may also be eligible for bulk verification of those locations. This process requires the use of a spreadsheet that includes all of the information that has to be verified for each location. In the future, Google may require you to repeat the verification process if any of the core information tied to your business changes.
Now that you have verified your business, its time to ensure your listing is 100% accurate and fill out as much as possible. Take advantage of all of the extended media and info you can provide; Images, menus, products, staff, and other optimized information.
Now its time to get your business listed across all of the major listings. Cover all of your major search engines (Google, Bing, Yahoo), major review sites (Yelp, Angie's List, Google, etc), major social networks (Facebook, Google+, etc). Also cover any local and industry specific listings available for your business.
Claiming ownership of all of those different local business listing pages can be a daunting task, but you can turn to our Local Search Marketing Service for assistance. Simply put, we can build your company a complete local web presence. Our service is a comprehensive approach to putting your business in the best position possible to reach your current and future customers. The Internet can seem like a scary place built by Silicon Valley entrepreneurs, but we'll have your company's local search presence under control and working for you as quickly as possible.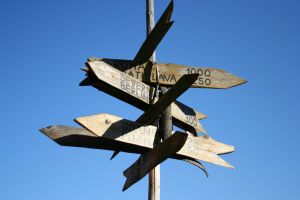 Why Does Your Business Need Local Search Marketing?
The good folks down at Google and Bing and other listing sites do their best to see that the information they gather on a small business is accurate, but that process is largely automated. They have little opportunity to go through the millions of small businesses that they gather information about and manually check the veracity of the information that their bots have obtained. It's up to you to see that the information provided for your local search listing is correct.
These service providers may also have overlooked your business, especially if your company doesn't presently have much of a web presence up. For example, if you're a plumbing contractor and your business doesn't appear on Angie's List, you're likely losing customers to competitors who are on there. We'll work hard to find these omissions and see that they're rectified right away.
There is, unfortunately, also a darker side to local search marketing. There are entities out in the Internet world that hijack unclaimed business listings and start using them to direct your customers to their businesses. Not only does this practice cost your business money, but it can hurt its reputation. For this reasons, it is critical that you claim all the local search listings that are tied to your business and address any hijacking attempts as quickly as you can manage.
What We Do
We help small businesses build a complete web presence by listing your business through the major providers of local search information and see that their information is available and accurate. We work hard to ensure that your business is listed everywhere that's appropriate for what your company does. We employ an exhaustive list of sites that includes all of the major listings plus over 50 premium listings.
We can also help you make sense of the wide range of websites that offer these services. For example, does a contractor really need to have a presence on Instagram? Probably not, but a photographer certainly does. A retail outlet does necessarily need to be on Angie's List, but it's absolutely vital that a contractor appears there. We'll offer you a no frills explanation of where your business needs to be listed in order to be seen by your target customer.
On top of that we help each client build an effective review strategy customized for their business. Now more than ever it is essential for a business to have a grasp on their online reviews. 87%3 of potential customers won't consider businesses with low ratings. Our service also includes review monitoring of all the major review sites for any new reviews for your business. We inform you of any new reviews for your business, allowing you to respond to your customers directly.
Get in touch with us today to schedule a consultation. We'll review your current local search marketing situation and explain how we'd address the problem. With a little bit of help, you can make sure that your business and its information are instantly available whenever Internet and phone app users need it the most.
1. http://www.acquitygroup.com/docs/default-source/Whitepapers/acquitygroup_2014-b2bstudy.pdf
2. The Kelsey Group; ConStat
3. http://searchengineland.com/87-percent-customers-wont-consider-low-ratings-228607